Pink Terrazzo Marble Yoga Leggings
– Let's assume you're bored to death from seeing the same leggings designs everywhere. For sure something different, which will not leave you unseen out there for sure.
– Not to mention, these leggings will hug your curves in the best way and you will be ready to rock the world!
– You can wear them anywhere – perfect for yoga, exercise, shopping, walking in the park, in the gym just about anywhere – the material is absolutely perfect for any type of activity.
Pink Terrazzo Marble Yoga Leggings images


FEATURES:
+ Elastic High Waist Design
+ Eye-Catching and Unique Style
+ Ankle Length
+ All Over Flawless Designer Graphics
Legging Size guide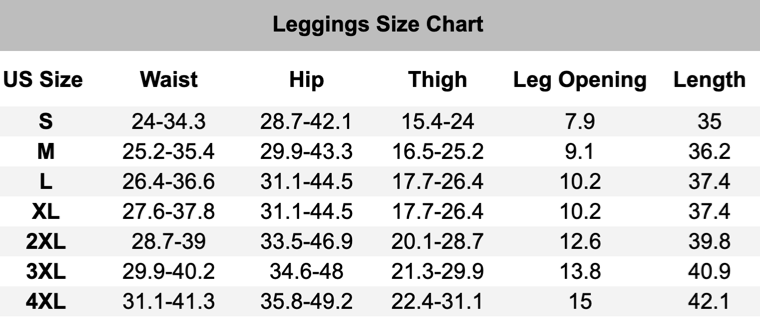 SHIPPING & HANDLING
Processing Time: 4-6 business days
Shipping Time: 5-8 business days