Custom USAF Military Hoodie
US Air Force Military 3D Hoodie, Custom Rank and Your Name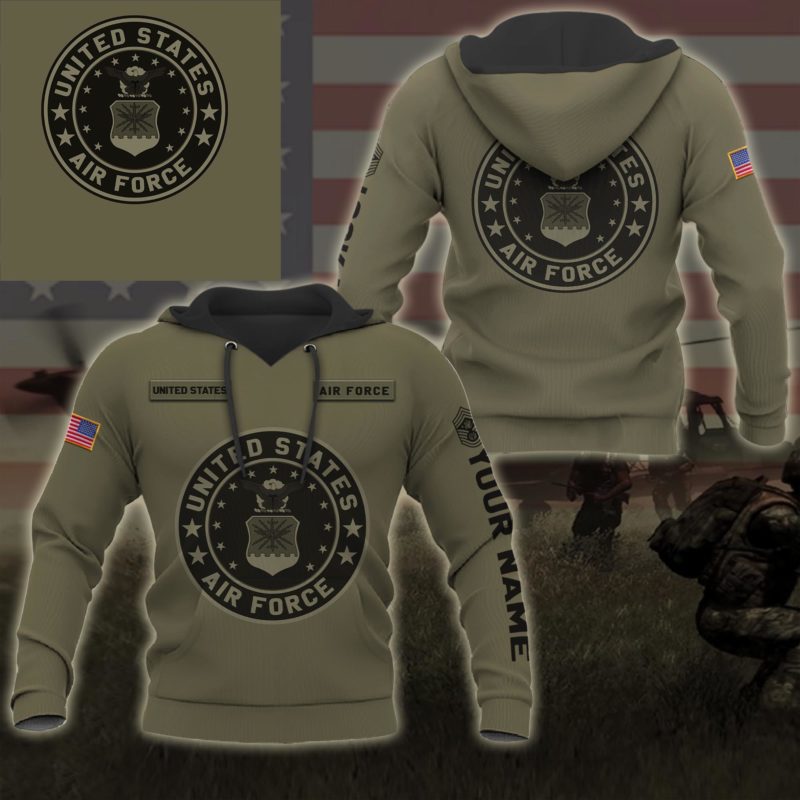 A unisex hefty mix hooded sweatshirt is relaxation itself. The material is a thick blend of cotton as well as polyester. This creates a luxurious, soft feeling together with heat. It's likewise an excellent surface for printing. There are no side joints. A sizable kangaroo pocket hangs in front. The hood's drawstring is the same shade as the base sweatshirt
.: 50% Cotton 50% Polyester
.: Medium-heavy textile (8.0 oz/yd ² (271.25 g/m ²))
.: Timeless fit
.: Tear away tag
.: Runs true to size.