Absol Canvas Canvas High Top Sneaker
Custom canvas high top shoes, canvas sneakers for kid and adult
This canvas high-top was originally designed to be basketball shoes. These casual shoes have become the go to walking shoes for just about any situation.
Product Descriptions
– Absol Canvas Canvas High Top Sneaker are made of Canvas, which makes you Feel Breathable when you wear them. The Shoes Reinforce and Soften the Heel, they don't grind your feet, and not tired when walking or running.
– Toecap and heel with rubber mould structure, enhances protection for feet. The high-top design can protect the ankle well.
– High-Top Sneakers are Anti-Slip and Soft thanks to the Durable Rubber Sole, Individual Stripe Design at the Bottom for Enhanced Friction and Grip.
– Canvas shoes easy to paired with casual clothes, jeans, shorts, skirts etc. Good choice for office working, at home, shopping or attend party, hiking and traveling ect.
Size chart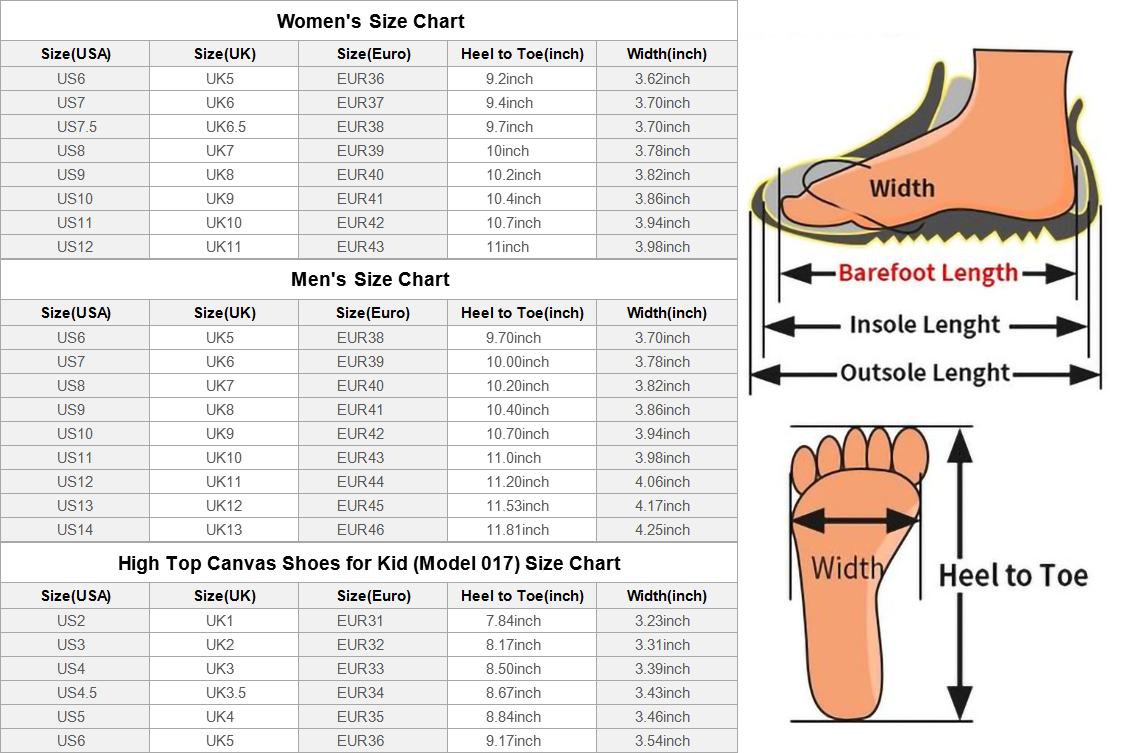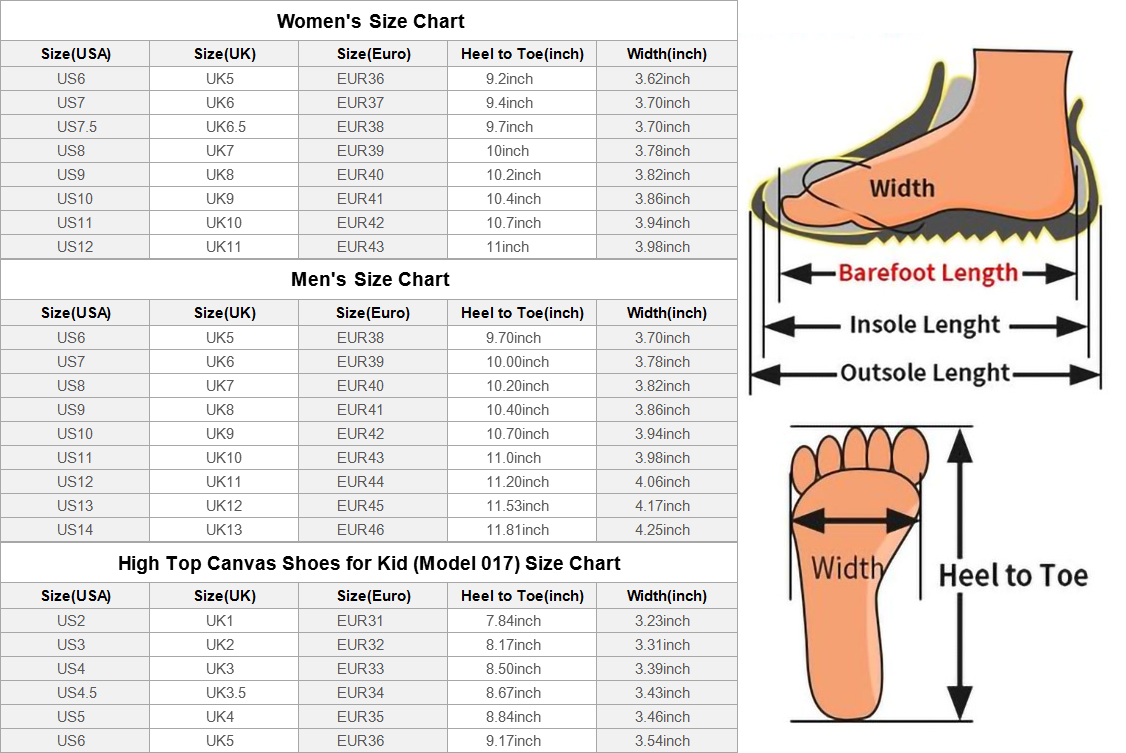 Production and shipping time
Processing time : 4-5 business days.
Shipping time : 5-8 business days
Some pictures of this product